Who doesn't love a good story? And sassies, do I have good one to share with you all. As a lover of captivating narratives, I was blown away by how CORT Events not only showcased their furniture and design services but also ignited imagination and evoked emotion in the viewer.
The CORT Events team embarked on their journey to create this remarkable video concept years ago, aiming to redefine how they present their expansive range of furniture, decor, and design services nationwide. Their goal was ambitious—to go beyond the ordinary and inspire event professionals to think differently about event furnishing and design.
In the early stages of concepting, the team envisioned creating short video clips that highlighted the trendy furniture collections, white-glove services, and consultative approach that set CORT Events apart. But they didn't stop there. They wanted to delve deeper and answer the critical questions of 'how' and 'why' they provide experiences the way they do.
The concept of a "blank slate" became the guiding force behind the video. It served as both a metaphor and a physical space—a starting point that would ignite users' creativity and encourage them to imagine their own unique event layouts.

The 9,400 sq. ft. cyclic film stage set, with its vastness and endless possibilities, truly brought the concept of a blank slate to life. The video was meticulously designed to engage viewers on multiple levels. It showcased various scenarios specific to different types of meetings and events, capturing movement and focusing on intricate details.
The team carefully considered each scene, strategically placing furniture pieces like the luxurious emerald green Endless sofa as the centerpiece of a glamorous gala or the bespoke Danish Modern-inspired Aspen Chair in the foreground of a corporate prefunction gathering. These choices were intentional and aligned with CORT Events' commitment to thoughtful design.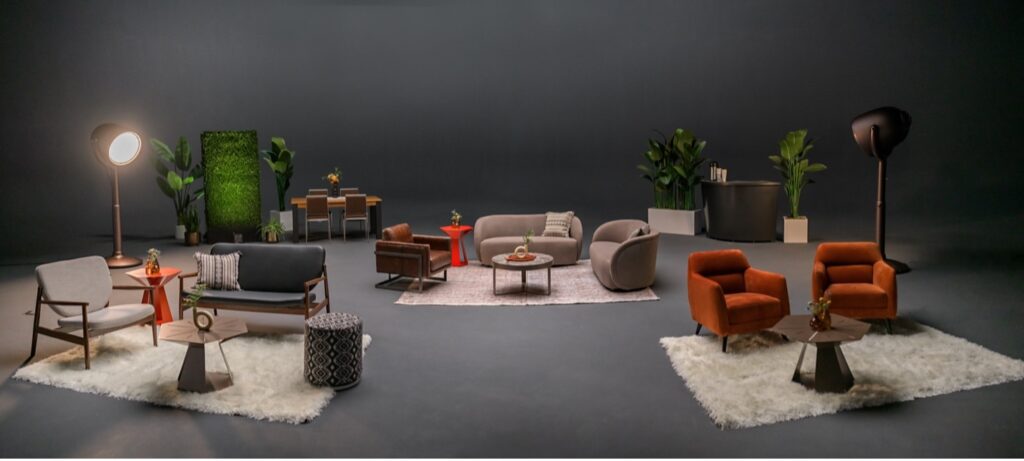 But what truly sets this brand video apart is its ability to inspire. The team infused humanity and great storytelling into every frame, emphasizing how a piece of furniture becomes an essential and fundamental part of an environment. By incorporating everyday objects as props and featuring live people, text overlay, and timelapse cinematography, the video creates a rich and textured story that resonates across different media platforms.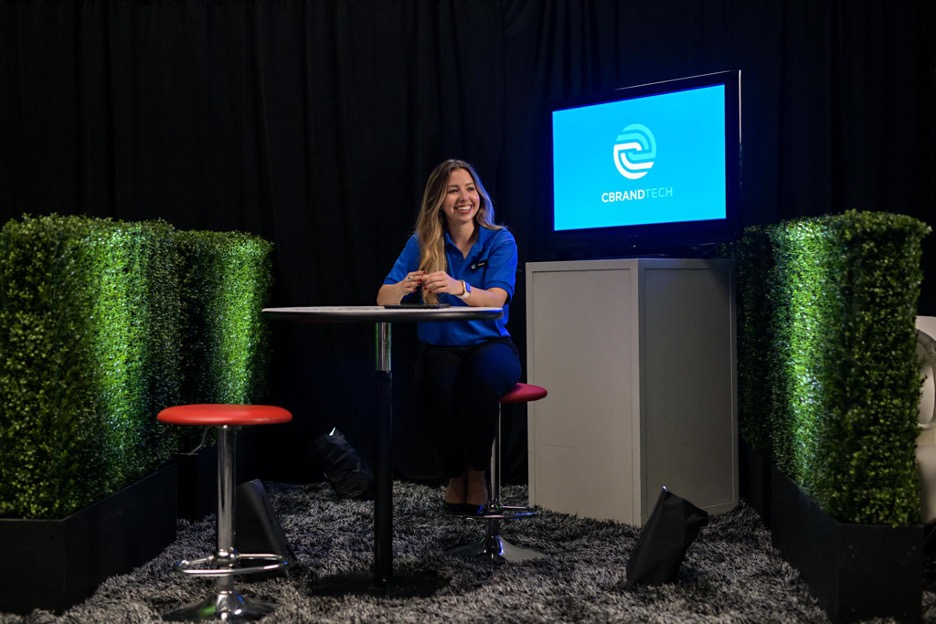 Whether viewed silently on a tradeshow booth monitor or on a mobile device through social media, this brand video leaves a lasting impact on show organizers, meeting planners, and event architects. It showcases that events are more than singular occasions—they have the power to be transformative experiences that truly matter.
So, hats off to CORT Events for their captivating 'Blank Slate' video. It not only showcases their wide range of products and services but also invites viewers into a world of endless possibilities and creative expression. It's a true testament to their commitment to creating unforgettable moments for every event. Bravo, CORT Events!
Remember, Sassies, a great brand story goes beyond the surface and connects with people on a deeper level. So, as you plan your next event, let the power of storytelling and creativity guide you in crafting an experience that will leave a lasting impression. Happy storytelling, Sassies!