What I Do
Steve Kemble, recently profiled in The New York Times, is a known commodity. The world-renowned fashion and life-style expert, named one of the "Top 10 in the World" by Departures Magazine, has thrown bashes for the likes of George W. Bush, Barack Obama, the Dallas Cowboys, Oprah Winfrey and many names one would recognize from the Forbes list. He's built himself into a brand as "America's Sassiest Lifestyle Guru" with a number of TV appearances on shows ranging from "Extreme Makeover: Wedding Edition" to CBS's "Early Show," "Good Morning America," and "The Today Show." Read more below
Creative and highly motivated, STEVE KEMBLE is the perfect MC for any event whether it be Live and In-Person, Virtual or Hybrid! Steve is Outgoing, Energetic, Professional, Passionate and Engaging!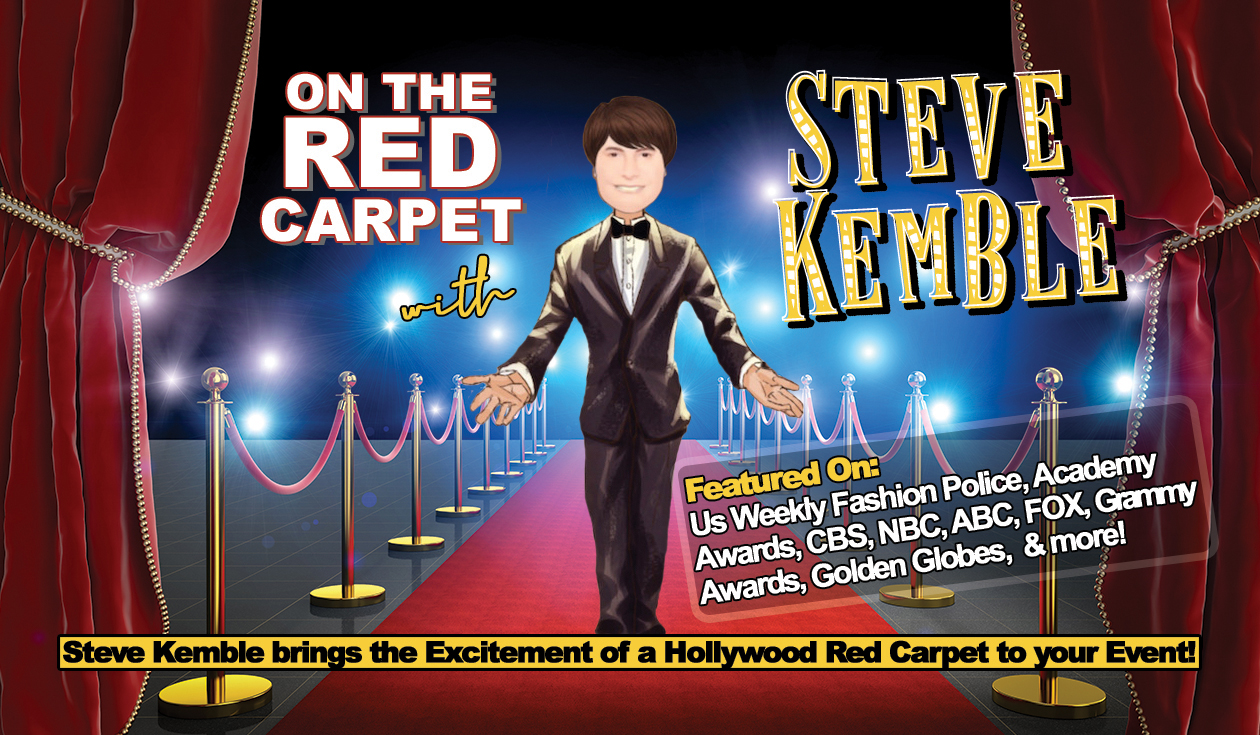 Event List
Cher for Hillary Clinton for President Event
The SPCA of Texas Fur Ball
The Atlanta Allie Awards
The New Jersey Event Awards
Vine and Dine
Tyson's Corner Fashion Extravaganza
Toast to Life
PartyFest
Back On My Feet Breakfast
Mad Hatters Luncheon
International Special Event Awards
Scottsdale Fashion Square Fashion Show
The National Kidney Foundation
And More…
Red Carpet List
The Academy Awards
The Golden Globes
American Idol Finale
The SAG Awards
American Music Awards
The Emmy Awards
Oprah Winfrey for Minnie's Food Pantry
And More…

Steve Kemble is a luxury boutique agency with a hands-on approach in planning parties, non-profit events, fundraisers, festivals, corporate meetings, and weddings.
The process begins with a blank slate and then along with my network of diverse and passionate designers and artisans and inspiration from my clients, I push the envelope to create a custom celebration for you whether you are a minimalist or maximalist.
I Offer...
Trust
Customer Service
Passion
Energy
Expert Advice
Timeless Design
Creativity
Floral Design
Lighting
3-D Mapping
Fireworks
Retail Activations
Trade Show Design
Fashion Show Design
Pop-Up Design
Linen
Food and Beverage Expertise
Event Rentals
General Session Stage Design
Virtual Meetings
Logistical Support
Bridal Styling
Furniture Rentals
Entertainment
And so much more…